If you are one of those Art Prints enthusiast, who loves to have unique and creative prints around the home, you have to be very careful while dealing with them. Using the right ideas to protect and preserve the artwork can help you to preserve an ultimate piece of art for generations to come. Here we bring you 5 quick and easy to follow tips which can work for you in protecting your favorite artworks.
Prevent sunlight: direct sunlight is harmful to any type of paint work even if it is your house, door or your favorite art print. The direct exposure to rays could easily drain the colors from your favorite paintings. So, you must always try to place your art prints in the areas which are away from direct exposure of sunlight.
UV Acrylics or Glass: it is very important that you choose the right material for framing your unique piece of art. In case, you want to hang your painting in an area which is frequently exposed to bright daylight of sun, then you should necessarily choose UV acrylics to avoid any reflections. However, you can also try to get a glass with acrylic layers to avoid the same issue and flaunt the colors of your extraordinary art piece.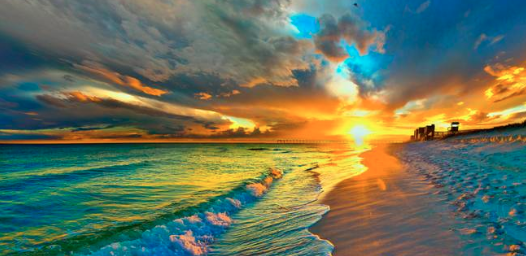 Humidity: the total amount of moisture present in the environment of the room where you store your favorite prints can also make a huge difference to your art pieces. Make sure you keep a track of humidity at your home using a hygrometer in order to maintain an ideal humidity level of 55 percent for protecting your favorite paintings.
Watch your hands: it is generally recommended that a direct touch to the framed paintings either glass or acrylic must be prevented for direct touch because the natural oils in skin and fingerprints could easily damage the artwork. Whenever you want to remove or replace the paintings try to use the cotton gloves.
Keep'em clean with dusting: for a longer life of the paintings, it is necessary that you should always use some soft cotton cloth or towel to wipe off any dirt and dust. You can also try to use the glass cleaners or solutions which may damage the colors or glass of your favorite paintings.
Store at the right place: you should never roll and store the acrylic paintings to avoid the break marks on them. Also, any kind of stored art prints must be kept at a place which is completely dry and cool because keeping them in an environment with fluctuations could damage the colors of the paintings.
For any kind of further assistance related to storage, framing, and care of paintings, you can easily reach our gallery experts.
---
Tags: